Your attorneys specialized in
labour leasing
labour leasing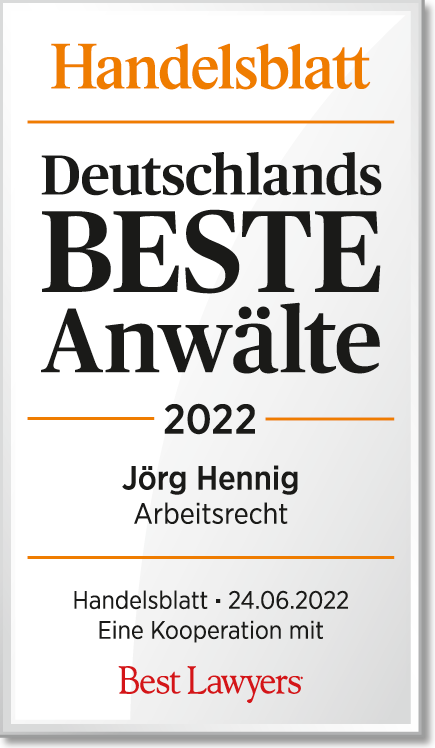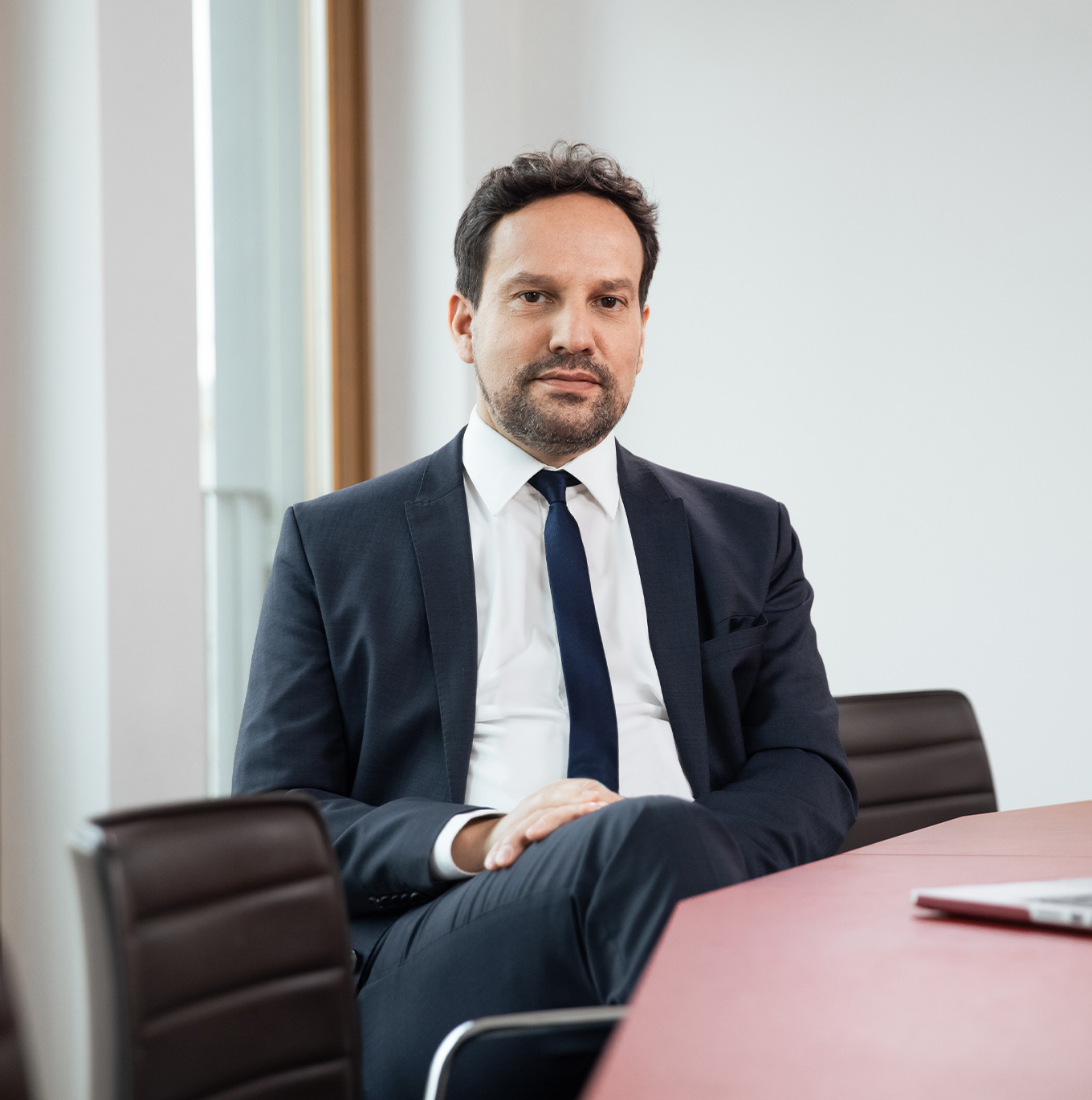 Jörg Hennig
Partner at AMETHYST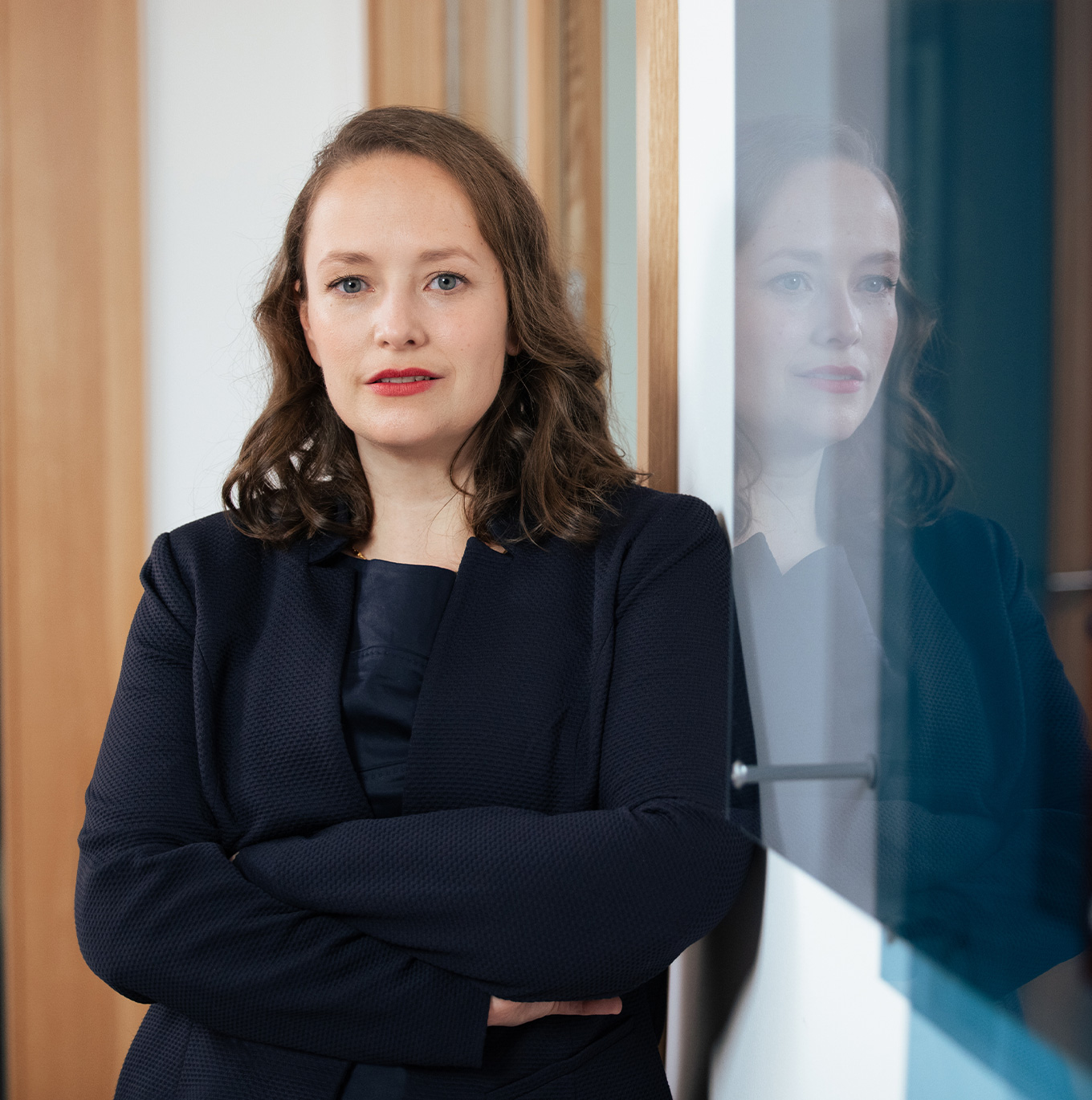 Anika Nadler
Partner at AMETHYST
AMETHYST – Your lawyers for AUG-license and labour leasing in Germany
AMETHYST Rechtsanwälte / Attorneys at Law have specialized in the law of labour leasing for more than 15 years. We offer legal advice in all concerns of labour leasing within Germany (and cross border). In order to obtain the AÜG license we will take over the whole procedure with the "Bundesagentur für Arbeit" – BA – ("Erlaubnis zur Arbeitnehmerüberlassung"). The AÜG license is mandatory for almost all kinds of labour leasing in Germany.
During the application procedure to obtain the AUG license at the Federal Employment Agency, AMETHYST Attorneys at Law are your strategic partners and represent your interests vigorously.
We advise personnel and industrial service providers, corporate groups and companies throughout Germany and across borders on all issues relating to the supply of temporary workers and the use of external personnel.
You can benefit from our experience from more than 500 proceedings in the field of temporary employment (AÜG). We know how to prevent the withdrawal of a temporary employment agency permit, what to do if the permit is threatened or has already been withdrawn, and how to proceed against penalty notices.
Jörg Hennig
Partner at AMETHYST
Lawyer since 1996, since 2003 with focus on employee leasing
Partner at AMETHYST Rechtsanwälte Berlin, focus on employee leasing + labour law + social insurance
Specialist attorney for labour law
Specialist lawyer for social law
Co-author of the reference book Böhm/Hennig/Popp "Praxishandbuch Arbeitnehmerüberlassung", (Temporary Employment and Working 4.0), 5th ed. 2022, as well as various other specialist articles on employee leasing
Frequent speaker at the Interessengemeinschaft Zeitarbeit (iGZ), including at the 2022 legal conference on the topic of "AÜG audits of the Federal Employment Agency"
Constant accompaniment of AÜ audits, objection and lawsuit proceedings against the Federal Employment Agency.
Anika Nadler
Partner at AMETHYST
Lawyer since 2016 with focus on employee leasing
Partner at AMETHYST Rechtsanwälte Berlin, specializing in employee leasing + special administrative law + social security law
Author of various other specialist articles on employee leasing
Industry focus and main areas: Health, IT,; International personnel transfers, cross-border employee leasing, settlement of foreign companies
Seminar speaker on all topics of employee leasing
Continuous support of AÜ audits, appeal and lawsuit proceedings against the Federal Employment Agency
Consulting also in English, French and Italian
Our services with respect to the AÜG-matter
Legal advice in all fields of labour leasing
Taking over the whole application process for the AÜG-License (Erlaubnis zur Arbeitnehmerüberlassung) for companies located in Germany or in a foreign country
Contract forms
Advising in the correct legal form: Assignment, service or work contract
Legal requirements in special areas: construction, transport, health, IT an engineering
Founding process for company in Germany
Labour leasing in Germany 
Labour leasing in Germany is subject to many legal regulations. Any company wishing to operate labour leasing in Germany must ensure at all times that employees receive the correct hourly wages from collective bargaining partners iGZ or BAP (links) or Equal Pay (payment of wages of comparable employees at the client). This means that labour leasing wages in Germany range from €10.45 for simple helper jobs to €22.79 for academic jobs (2020).
The Federal Employment Agency (Bundesagentur für Arbeit), which also issues the AÜG-license for Arbeitnehmerüberlassung, strictly monitors compliance with these regulations and does so annually for the first three years.
Despite this administrative burden, which may seem daunting at first, staff leasing in Germany is an indispensable tool when employees are to be deployed at the customer's premises rather than at the employer's own.
Who requires a license for Arbeitnehmerüberlassung (AÜG)?
In case you want to lease out your employees to clients companies in Germany, you will have to apply for a license for temporary employment services / staff leasing, as the license is a legal requirement, § 1 I 1 AÜG.
All national or international employers leasing out their employees to another company require a license to operate a temporary employment agency. Even if the company categorizes the work of its employees as payrolling or project work, temporary employment applies where the employee is paid by his employer yet works at a third-party location. A license is mandatory for all these services.
When is labour leasing not subject to authorization?
Labour leasing is not subject to authorization if, for example, it takes place in the same sector of the economy in order to avoid short-time work or to prevent employees from being laid off due to provisions in collective agreements. The same applies if an employer makes his employees available to a third party for up to a maximum of 12 months in order to prevent short-time work or layoffs (see also the information provided by the Federal Employment Agency or contact our lawyers). The prerequisite, however, is that the employer employs fewer than 50 workers and that these workers are neither hired nor employed for the purpose of temporary assignment.
An occasional transfer of employees between employers is also not subject to a permit, provided that the employees are not employed for the purpose of transferring them to third parties. This is the case, for example, if the employees are leased to another company in order to cushion a volatile peak in orders there. If the collective bargaining agreements under public law permit it, this also applies to secondments between persons under public law or to secondments made on the basis of a personnel secondment under a collective bargaining agreement of the public sector.
A transfer within the same group of companies is also possible without a license, provided – again – that the employees are not hired and employed explicitly for the purpose of the transfer.
The same also applies to secondments to a joint venture formed to produce a "work".
Labour leasing into the construction industry is prohibited! But there are exceptions…
In principle, it is not permitted to lease employees to companies in the construction industry for work that is usually performed by workers.
But: This does not apply if the transfer is between companies in the construction industry and other companies for which this is provided for in collective agreements that have been declared generally binding. Hiring between companies in the construction industry is also permitted if the hiring company has been covered by the same framework and social collective agreements or by their generally binding nature for at least 3 years.
Where and how do I obtain a AÜG-license to send personell to Germany?
The mandatory license must be applied for at the Federal Employment Agency (Bundesagentur für Arbeit) and in principle is initially valid for one year.
In addition to a processing fee of EUR 1,300.00, many documents must be submitted.
The following documents must be submitted
the completed application form


certificates from the employer's liability insurance company


proof of liquid funds, that states at least 10.000 € or 2.000€ per employee in case theer are more than 5 employees in staff leasing.
We are happy to assist you with your application and to help you prepare the correct paperwork.
Our lawyers know the verification procedure by heart and they also  know exactly what the Federal Employment Agency focuses on to issue a license. The most important items refer to the compliance with working conditions for temporary employees, such as payment of the minimum wage, equal pay, accurate payment of social security contributions or compliance with the maximum time limit for the assignment of temporary employees.
Together, we conduct a comprehensive verification procedure with you which constitutes the basis for successful staff leasing.
The application procedure
As soon as you have decided to apply for the AÜG-license at the Bundesagentur für Arbeit, the work can begin.
For the initial issue of a license the following documents must be submitted to the respective Federal Employment Agency:
To be submitted
Articles of association


Certificate of good conduct


Information from the commercial central register about the applicant and legal representatives of the enterprise


Trade register excerpt


Certificate from the health insurance in which most of the employees are insured, as far as contributions have been paid


Declaration of consent for the request of information from the tax office


Certificate from the employers' liability insurance association


Proof of liquid assets such as all bank deposits held on demand or credit confirmation regarding tolerated overdraft. In order to proof its creditworthiness, an agency that intends to hire up to five employees must proof liquid assets of at least EUR 10.000. With an intended employment of more than five employees, the amount increases to EUR 2.000 per employee.


Sample employment contract and sample employee leasing agreement (these are very important)
Companies based abroad also have to submit additional information and documents. These vary depending on the country of origin and must always be provided with a translation.
The Federal Employment Agency, as the licensing authority, changes the documents to be submitted on a regular basis. It is therefor helpful to ask the Federal Employment Agency beforehand which additional documents must be submitted for the respective country of origin.
In general, at least the following documents must be submitted for Germany and the country of origin:
Certificate in tax matters


Certificate of good conduct


Commercial register entry or comparable


Business registration
It is necessary for foreign companies to designate a mail recipient with a German address who can receive and forward mail concerning the license for the company. We are happy to do this for our clients.
MD without German citizenship
What if the company is located in Germany but the MD is of foreign nationality?
A special case is when the company is located in Germany, but the managing director is from abroad. In this case, the Federal Employment Agency reserves the right to request additional information from the country of origin, similar to the case if the company is based abroad. Thus, additional information and documents must be submitted in this case as well. As a rule, these are also those mentioned above.
Competent authority for granting a license
Depending on where the registered office of the foreign enterprise is located, the comepetence for issuing a license differs. Therefore, it is very important that the application is submitted to the correct authority to prevent delays in processing.
Federal Employment Agency
Competent for companies with registered office located in…
Poland, UK and Ireland, Netherlands, Malta, Romania, all non-EU/EEA states
Denmark, Norway, Sweden, Finland, Iceland, Estonia, Latvia, Lithuania, Croatia, Hungary, Slovak Republic, Czech Republic
Belgium, France, Luxembourg, Spain, Portugal, Italy, Greece, Austria, Liechtenstein, Slovenia, Cyprus
Source: Federal Employment Agency
The Federal Employment Agency itself says that it takes up to 12 weeks from the submission of the application for the license to be granted.
So the sooner all the documents and the application are completed, the sooner the Federal Employment Agency can start processing it. As a general rule, a well-filled out application, complete documents and professional help with the application noticeably accelerates the application process.

You are welcome to contact our attorneys to arrange with them for extra speedy processing if an order has already been placed that requires the license. Our lawyers will advise you on the best course of action and work out the best strategy. They can then also tell you the current expected processing times of the federal agency, which always vary.
What can we do for you and what are the costs for the AÜG-License in Germany?
If you would like to apply for a temporary employment license with us, we will take care of the entire application procedure for you, take care of all the documents and provide you with all the necessary information. We will also take over communication with all the involved german authorities.
Our complete package also includes the sample contracts that you absolutely need for the application, these include
the employee transfer contract (Arbeitnehmer­überlassungsvertrag),


the employment contract for the employees


the Equal Pay questionnaire.
We charge a fixed processing fee of 4000 € (net).
As soon as you have decided on our offer, please let us know. We will take care of everything else and send you a comprehensive questionnaire as well as checklists for the application regarding all information we need from you. Of course, a telephone consultation on the application is also part of our service.
Our lawyers are glad to help.