Your attorneys specialized in
labour leasing
labour leasing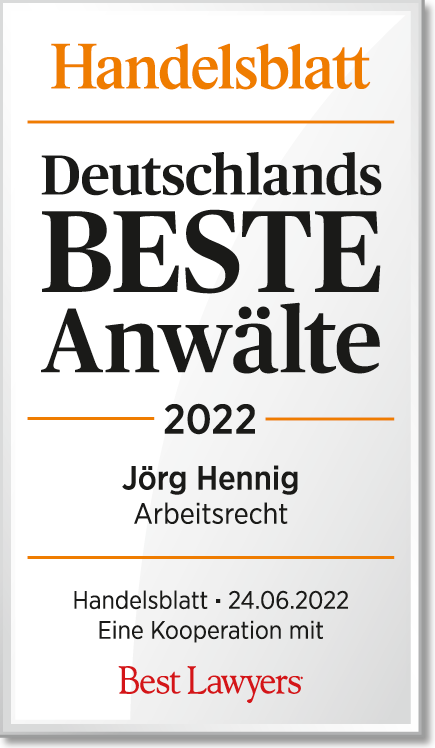 Legal advice in the staff leasing / ANU application procedure
AMETHYST is a law firm in Berlin specializing in employee leasing. We advise staff leasing companies and staff leasing providers, companies of all industries (e.g. care, IT, engineering, construction (as far as permitted)) and corporate groups nationwide and also internationally on all questions concerning employee leasing. The main focus is the support around the license for employee leasing, which is granted by the Federal Employment Agency (Bundesagentur für Arbeit). 
The license is initially limited to one year, can then be applied for or granted for a further year and, after three years, for an unlimited period (Section 2 (4) AÜG). When applying for a license for the first time, for a limited period of time and also for an unlimited period of time, there are numerous details that need to be taken into account. We will inform you about these details and take care oft hem when submitting your application. 
Consultation in the run-up
As a rule, there is a need for advice in the run-up to the application.  
a) Requirements for employee/ staff leasing
We advise you on the question 
which legal form is suitable for a company to be founded.

 

whether a license is required at all. There are a number of special situations in which a license is not required, we help you to determine if you need a license. In addition, there is always the possibility of working under service or work contracts. We can advise you on the matter of risk assessment in legal borderline cases.

 

whether the employee leasing is permissible at all in your case and whether there are no so-called sectoral prohibitions such as the prohibited employee leasing in the construction industry (§ 1b AÜG). There are also numerous cases of "self-hiring" or the hiring out of partners or managing directors, some of which are legally impermissible.

 

whether minimum wages according to the AEntG are to be paid for the intended assignments, e.g. in care, building cleaning, painters and varnishers etc.

 
whether there are any special features under contribution law, e.g. whether there is a duty to pay contributions to SOKA-Bau or whether there is a duty to pay social security contributions in the case of cross-border assignments.
Finally, part of the preliminary consultation is also the consideration of possible risks in the application.  
Typical problematic constellations are 
difficult financial situation or insolvency proceedings

 

tax debts

 
criminal offences committed by managing directors or shareholders

 

insufficient German language skills of the managing directors

 

lack of expert knowledge of the applicants

 

lack of business organization or the existence of mere "letterbox companies".
All of these points are not mandatory reasons for refusal, but they do lead to an increased demand of clarification and argumentation regarding communication with the Federal Agency. 
b) Choice of business model and remuneration
When choosing the business model, the question of remuneration must be clarified: 
Equal Treatment", i.e. the application of the principle of equality according to § 8 AÜG.

 

Application of an industry collective agreement from iGZ or BAP

 

Application of other company or group collective agreements as an exception to the principle of equal treatment, or also
The rule for the question of "equal treatment" or application of collective agreements is: equal treatment allows more options in the drafting of contracts, but in practice it is significantly more time-consuming because customer information on the remuneration of comparable employees must always be obtained and kept up to date; finally, payroll accounting must always take into account other customer peculiarities. In the case of frequently changing assignments, it is therefore usually easier to apply collective wage agreements; in the case of longer-term assignments, on the other hand, it is often easier to apply equal pay, which is sometimes demanded by works councils in the customer's business anyway.