Your attorneys specialized in
labour leasing
labour leasing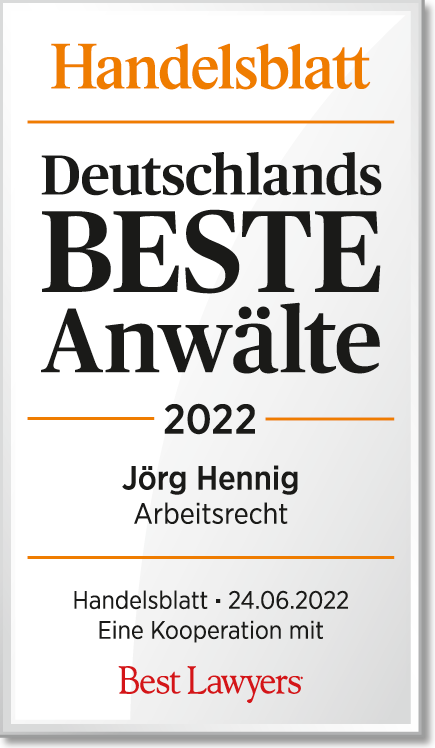 The Federal Employment Agency conducts regular audits of all license holders in accordance with § 7 AÜG. Audits are primarily carried out when a employment leasing agency or a license holder applies for an extension of license. Especially for companies that have only had license for a short time, a timely audit is therefore guaranteed, whether you like it or not. This not infrequently causes stress for companies, as it is well known that the measures that the Federal Employment Agency can take range all the way to revoking the license. 
So what ist he main focus of an AÜG audit? And what do license holders have to take into account? 
Remuneration in the event of illness, public holidays, vacation

 
This is a perennial issue where there is always something to complain about. Most of the time, it's about difficult calculation questions and not easy to understand collective bargaining regulations in the iGZ and BAP collective bargaining agreements, which even experienced companies can't easily understand. The examiners know this and look particularly closely here. 
Equal Treatment/Equal Pay

 
In legal terms, this means "equal treatment": If no collective agreement is applied, employees must receive exactly the same pay as comparable employees in the customer's company. Here, customer information is often incomplete or not implemented one-to-one by the hiring company. 
Working hours and working time accounts

 
Accuracy is also required when calculating working time and maintaining working time accounts. In the case of working time accounts, the main check is whether the employer unilaterally orders compensatory time off in times of low orders to an extent that exceeds what is permissible under the collective agreement. If the employer requests such compensatory time off from the employee, it must work towards ensuring that the employee requests compensatory time off of his or her own accord. Only then can more extensive days off be agreed. 
Classification and description of the activity
Only if the leased employee's activity is described precisely in the employment contract can it be checked on the basis of this description whether the classification in the pay groups (according to the collective agreement) has been carried out correctly. Whether correct payment was made depends on this. 
Compliance with industry minimum wages
In numerous industries, additional minimum wages apply in addition to the collectively agreed wages for temporary staffing. Examples include the care sector, painters and building cleaners. In addition, there is the prohibition of temporary employment in the construction sector pursuant to § 1b p. 2 b) AÜG. Here, too, it is not easy to determine what "construction" actually means. 
There are numerous formalities that must be observed in the leasing out of employees: Written form for employment contract, employee leasing contract and termination, maximum leasing period, proof of receipt for warning and termination. 
Sample contracts (especially employment and transfer contracts) are checked for inadmissible clauses.